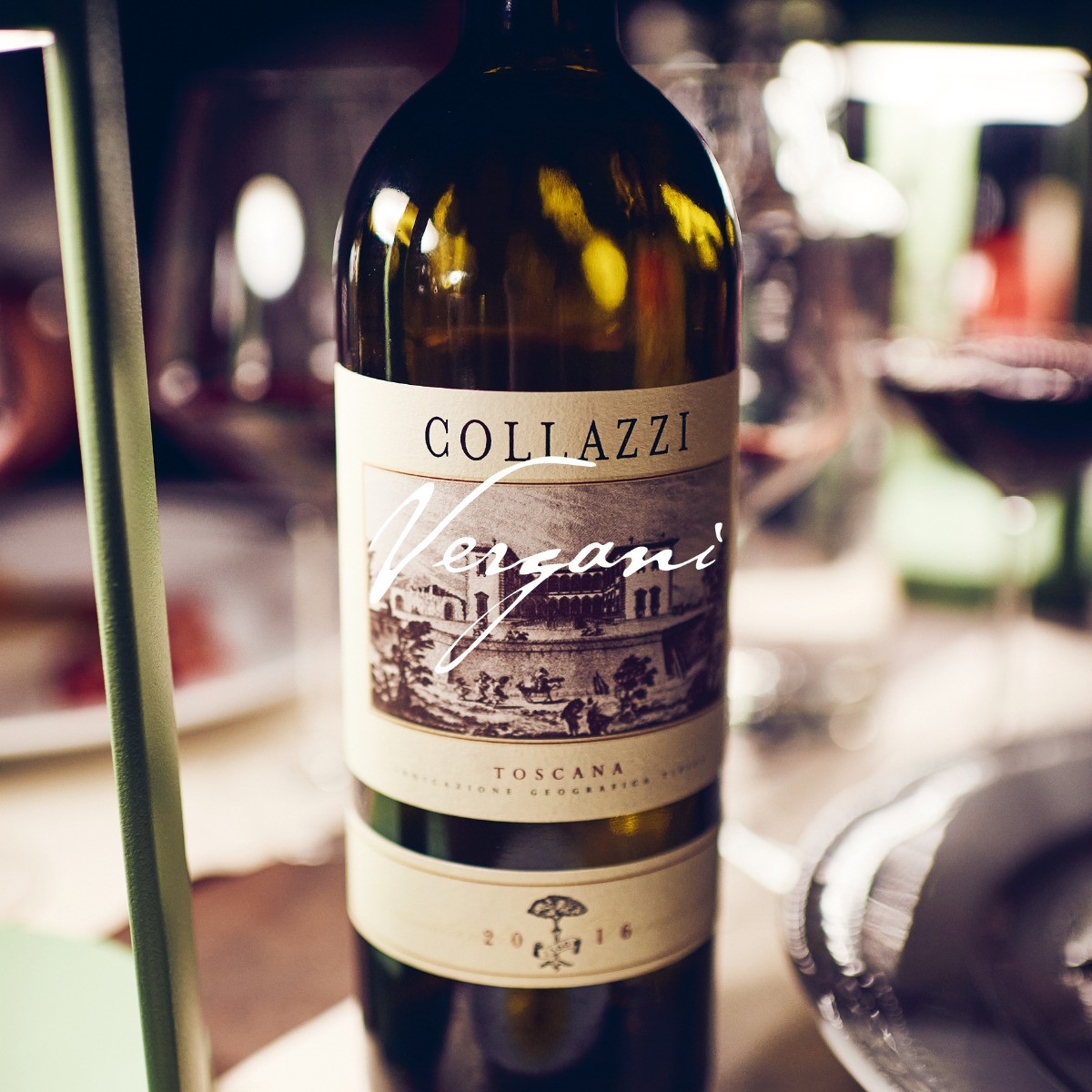 "Everything done right"
The Marchese Lamberto de' Frescobaldi and the team around the oenologist Alberto Torelli have created a showcase winery from the Tenuta Collazzi. There arise - without exaggerating - unforgettable wines.
Learn more about the winery here.
Collazzi - the icon
Timeless, unique, elegant, Collazzi.
Wild berries, black chocolate and balsamic vinegar
Ferro - the masterpiece
"This is one of the best Petit Verdot in the world."
Fiona Morrison, Master of Wine
Elderberry, currant, licorice, dried herbs, vanilla, peppermint and incense.
Otto Muri - 100% Fiano
The first single varietal Fiano of Tuscany.
Apple and pear aromas and roasted nuts
Bastioni - Chianti classico
The velvety Chianti classico.
Dark berries, black olives and roasted aromas
The winery
Villa Collazzi (on the Colli Pazzi) is considered one of the most important villas in the Florence area. Completed around 1560, its architecture is based on the plans of Michelangelo's pupil Santi di Tito. This "is a private project," clarifies the passionate Marchese. Thus, Collazzi is also traded outside the Frescobaldi group. In 1999, the first vintage came on the market and with the Otto Muri, they also launched the first Fiano of Tuscany here. The vineyards around the majestic estate were successively planted with Cabernet Sauvignon, Merlot, Cabernet Franc and Petit Verdot. Sangiovese plays the leading role only in Bastioni, the DOCG Chianti Classico of the house.
The terroir
The soils around Villa Collazzi are characterized by mineral sand, clay and lime. Best basis for a profound complexity of the wines. In addition, the mild continental climate and the Mediterranean influence bring the grapes to full maturity. Perfect circumstances, which even make it possible to press probably the best single-varietal Petit Verdot in Italy, the Ferro. Never tasted it? We will be happy to set you up.
Alberto Torelli
Alberto Torelli's commitment is insane. Not for nothing has he long been considered a shooting star. He has been steering the fortunes in the vineyard and cellar for almost 20 years. His seemingly endless creative power and his will to improve have lifted the Collazzi wines to Italy's pedestal levels.
The Marchese
The Frescobaldi family is an institution in Tuscany. Even Michelangelo had exchanged art for the wines of the family. However, with wines like Ornelleia or Masseto, the family name has gained worldwide fame and respect. "From the beginning, we didn't see Collazzi as a Frescobaldi winery. This is where I spent my childhood vacations. This is where I learned to ride a Vespa," says Marchese Lamberto de' Frescobaldi when he speaks proudly and joyfully of his bijou. "Collazzi is like a beautiful dream for me. It is what you do when you want to look and can look at all the details in wine production," he says.