Segreto XII / XII
Premium Super Tuscan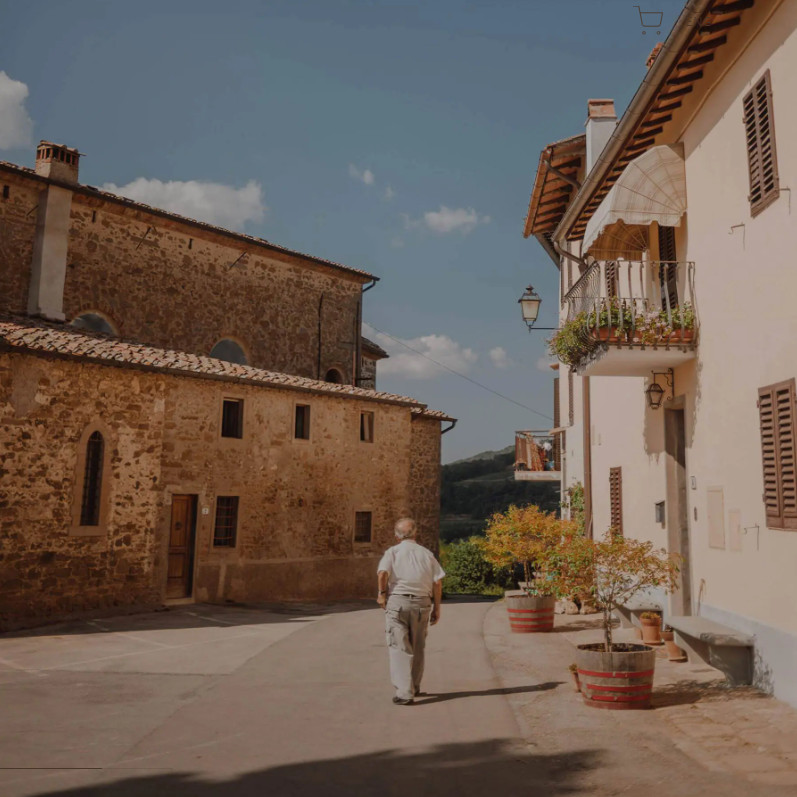 Our festive Segreto is one of those wines that you serve to your family at Christmas, give to loved ones or simply open at a special moment. One that has all the attributes of a top Super Tuscan.
Sangiovese, Cabernet Sauvignon and Merlot are harvested independently at perfect ripeness and fermented separately, with controlled temperature and tailored maceration to bring out their specific aromatic and structural characteristics. Maturation in barriques takes place separately for the first 6 months, followed by a further maturation of the blend for two years in barriques. The wine presents itself in a deep ruby red color and unfolds a rich aromatic palette ranging from dark berry fruits such as blackberries and blueberries to forest scents and balsamic and spicy notes with a hint of mint and roasted aroma. On the palate, it is characterized by taut tannins that create a dense, silky and enveloping texture.
Are you joining us?
2 sets available per person
You save 120 CHF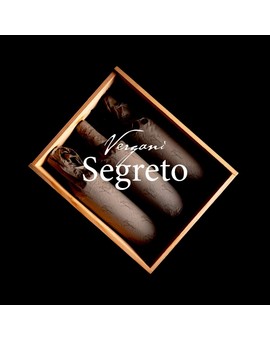 6 bottles of Segreto - Premium Super Tuscan
Special offer 300.00 CHF Normal price 420.00 CHF Incl. VAT. plus shipping
"A promise. A secret. And an opportunity. Segreto."
Secure the mysterious
Our Segreto offers enjoy great popularity. They are very limited and often sold out after a very short time. After that they are not available again. That is why we recommend our subscription. Only with this you can be sure not to miss a Segreto from now on.
You have the choice between two subscriptions:


Monthly subscription
Monthly subscription
Monthly delivery of the latest Segreto
Price per bottle to a maximum of 59 CHF
10 CHF subscription advantage on all Segretos

When you subscribe, we will give you a free Anima Toscana igt magnum bottle
Every 3 months subscription
Every 3 months subscription
Every 3 months automatic delivery of the latest segreto
Price per bottle to a maximum of 59 CHF
10 CHF subscription advantage on all Segretos

When you take out a subscription, we will give you an Anima Prosecco Rosé magnum bottle as a gift.
Our Segreto stands for:
Trust
It is based in every case. On the one hand, the producers entrust us with their wine treasures so that we take care of them and give them a proper stage. You, as our customers, also trust us. After all, you don't know what you are buying. Don't worry. So far, the disappointment has been very limited, because we like to play with your anticipation, but we select only high-quality and unique wines. We guarantee that.
Wine expertise
The Segreto offer is of course about our most central characteristic. We would like to surprise you, to give you something new. Seduce you with always new discoveries and top wines. Wines that you probably would not have bought yourself. This will also increase your wine knowledge and tasting experience.
Price advantage
With all our Segreto offers you get a relevant price advantage. Per carton you save up to CHF 150.00 depending on the offer.
Exclusivity
Segreto lives from strictly limited editions and special editions. These are selected, bottled, re-degassed and exclusively imported by us, together with the local winegrowers. The Segreto is only available from the Famiglia Vergani.
Right of return
You do not like the delivered segreto? Nessun problema. Just let us know, put the wines on your doorstep on the day in question, and we will pick them up. We will of course refund the money for the unopened bottles immediately. And yes, unfortunately it happens again and again that a bottle corks. You can bring these copies back to us directly at the Enoteca and we will exchange them. Alternatively, when you place your next order, let us know that you would like a replacement bottle and we will be happy to send you a new one. Trust is based on trust in return. Any questions? Send us an e-mail or call us: 044 451 25 00
"Promesso! With a subscription, you'll never miss a segreto again."
Gianni Vergani, 5th generation