Tavola della Nonna
Edizione Ruffino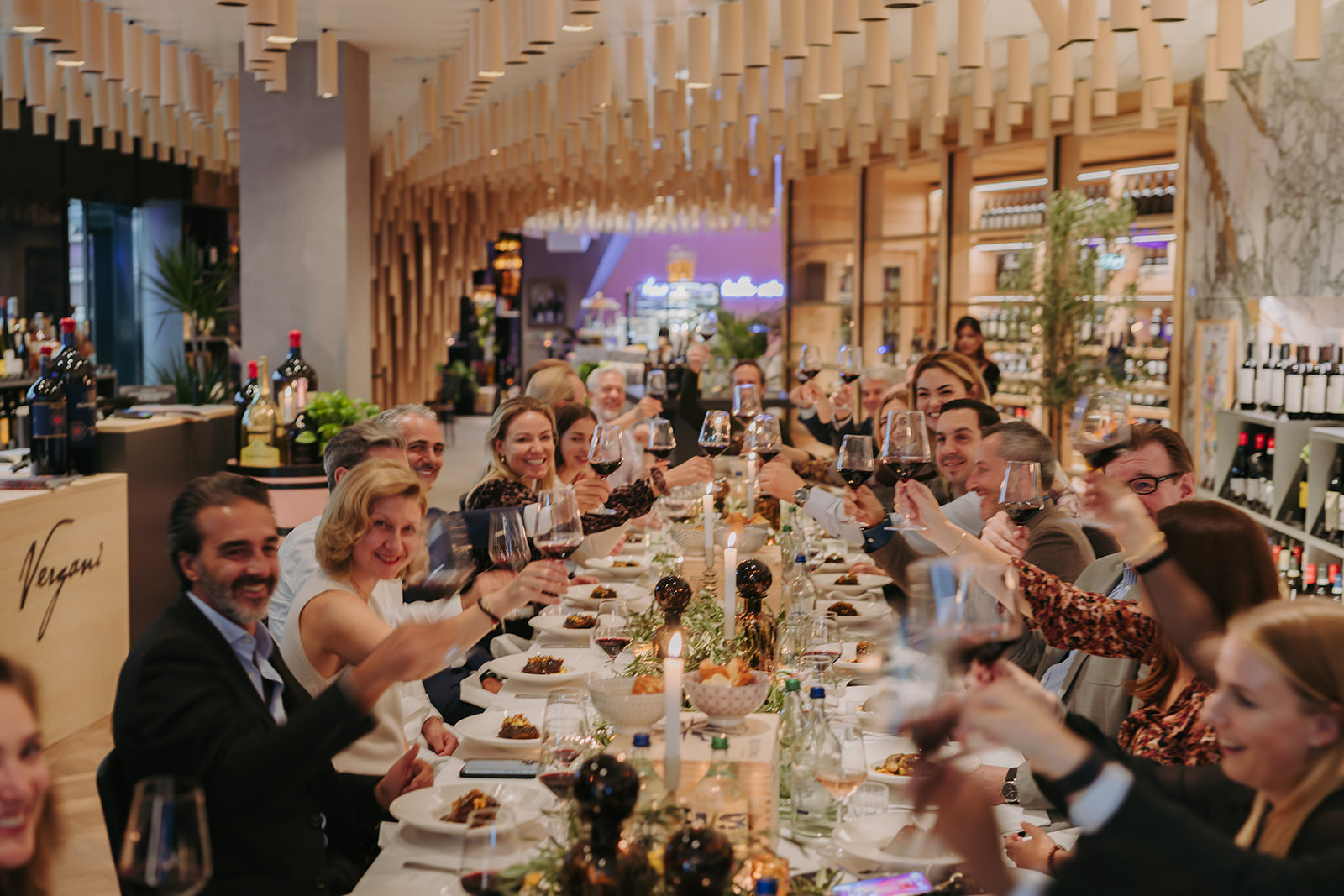 Welcome to the Tavola della Nonna Edizione Ruffino, an exclusive evening to discover the true soul of the Tuscan wine world. Take part in
participate in this unforgettable event to experience the wine tradition of Ruffino and the culinary delights of Tuscany.
Vergani Löwenplatz
Löwenstrasse 42
8001 Zurich


4-course dinner incl. aperitivo
Wine accompaniment with Ruffino
November 3, 2023
145 CHF per person
Max. 4 persons per booking

More data will follow in 2024.
Here you can go to the event calendar.
TAVOLA DELLA NONNA EDIZIONE RUFFINO

The Italian wine name Ruffino has been known since 1877 and stands for Italianità in a glass of wine all over the world. Now with a breath of fresh air.
"My grandfather already knew Ruffino's Chianti demijohns," says Gianni Vergani, who is the fifth generation to run the Vergani family business. There has always been a close relationship between the producer Ruffino and the Vergani wine trading company across the generations. All well and good. Ruffino, however, has become an omnipresent mega-brand in the wine business. This is remarkable and incomparable on the one hand, but also tricky for a national wine merchant with a focus on independence and personality. "We are now feeling a big jolt at Ruffino," explains Gianni Vergani. Ruffino is owned by Constellation Brands. It has completed the premium transformation at Mondavi, among others. This quality strategy is now being implemented at Ruffino and Vergani is proud to be the exclusive Swiss ambassador for the elegant and powerful Icon line. This needs to be celebrated. For example, at the legendary Tavola della Nona (Edizione Ruffino) with Reto and Gianni Vergani, in the new concept store on Löwenplatz in the heart of Zurich.
The wines of the evening